Benefits of Social Media in Public Relations
Social media has become increasingly significant in most people's lives over the last few years. It seems like a year doesn't go by without a new major platform springing into our consciousness. It's hard to imagine our lives without social media, but how does it fit into public relations?🤔🤔
One of the huge benefits of social media in public relations is that it allows companies to track public opinion of a certain topic or development, and this data can be used in the future to inform successful PR campaigns, and as Forbes says, social media means the definition of success has broadened.
By monitoring people's feelings on a topic, companies can make sure that any PR activity is relevant to their target audience, helping them to maintain public interest in what their company is offering. In this sense, social media can also be used to manage a company's reputation. As 5W PR say in their post, for better or for worse, social media allows customers to have greater engagement with brands. The way a company deals with online customer feedback says a lot about that company, and it can help build trust in their brand if they deal with negative feedback in an appropriate manner.💁🏻‍♀️💁🏻‍♀️
To find out how to create a successful brand using social media, read this post.
Another benefit of social media in public relations is the ease of access to potential clients. For example, Twitter has around 330 million active monthly users, according to Brand Watch, with a total of 1.3 billion accounts having been created in the platform's history. This gives PR agents a huge scope to find clients who fit the brief of what they are looking for, and it only takes seconds to contact someone and determine whether or not they would be interested in working with you. When we consider how many social media platforms exist, this opens further doors for PR agents to secure clients across every industry imaginable.👩🏻‍💼👨🏽‍💼
A further benefit is the ability to utilize social media as a tool for increasing awareness of your business. Online presence has become hugely important in increasing a company's visibility, as Vitis PR say in their article, and the growth of a company's presence on a social media platform offers enormous potential for a business to go from strength to strength. PR companies now have the ability to promote a client's business over several different sites, and it is important to ensure that all of these platforms are being employed in order to maximize the visibility of the company and create as much interest in that company as possible.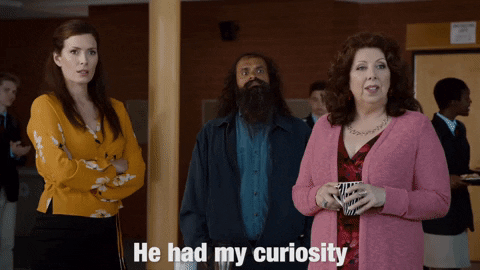 Read about how tech start-ups can use social media to increase their visibility here.
The speed at which we can share information to social media is also a great benefit to using social media in public relations. It takes a matter of seconds to share a post to social media, and as soon as it's out there, it has the potential to be seen by hundreds, if not thousands, of people if promoted correctly. This is why understanding how to successfully promote your posts on each social media platform is an essential skill to have in the ever-developing PR industry, as it is only through the appropriate use of each platform that you will be able to get the reach you want for your clients.
Social media also provides businesses with the ability to analyze their competition. PR agents can use this information as a tool to see which methods of business promotion work, and which don't. This is information which they can then go on to use within their own PR strategies.🤩🤩
Public relations gives businesses a chance to continuously grow - Digital Boom say that the more people notice your business online, the more opportunity you will have to promote it - so long as the strategies used are suitable, relevant, and up-to-date. Social media allows PR agents to develop strategies that fulfill these three criteria, therefore helping their clients to succeed in their industries. As social media continues to change and develop, it is important for PR experts to do the same in order to continue to create demand for what their clients are offering. It is clear that social media has been hugely beneficial in the public relations field, and PR has become a fast-evolving industry to match the pace of the ever-changing social media world.
Find out how to use social media for your business here.
About the author:
Lola is a copywriter and journalist trainee who has written on topics ranging from travel to marketing. She recently graduated with a First Class Honours degree in Hispanic Studies, and is going on to study a Masters in International Journalism. Lola speaks 4 languages and has lived in 4 countries. Her personal travel and lifestyle blog has over 6,000 all-time views.
Find Lola on LinkedIn here.