Frequently asked questions
How do I make the most out of the platform?
---
We recommend you to book two or three times a week in your calendar to search for media opportunities and send content to journalists.
Please watch this video we created to help you make the most of the platform: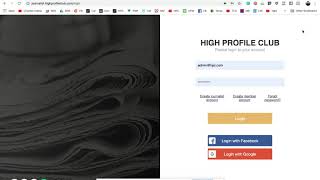 ---
How do I access the platform?
---
On the main menu, click/tap on Log In
---
What's a 'token' and why isn't it working?
---
Token is a code used to secure your account and make sure no one can access it. All your information is encrypted in our system, so even if we get hacked, no one will be able to access your data.
If your token is not working is because it expired or you requested a new password and forgot about it. Every time you click/tap on "Forgot Password" the system creates a new token. We advise you to delete all previous emails (so there is no confusion), then click/tap on "Forgot Password" and follow the instructions you will receive via email.
---
How do I reset my password?
---
You have to visit https://journalist.highprofileclub.com/ then click on "Forgot Password" and follow the instructions we sent to your email.
See image below
---
How does the platform work?
---
Watch this quick video to see how the platform works.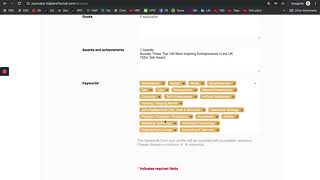 ---
I received an email with the subject "High Profile Club – List of matches" – what do I do?
---
You will receive 2 emails a day: 11 am and 3 pm. These emails have a short summary of the new features available which are a good match to your profile. See below an example of what the email looks like. At the moment you can't change the settings of how many emails you receive a day. It's either 2 a day or none. We're working on the dashboard so you can choose how many emails you get a day.
---
How do I write my bio?
---
Rafael dos Santos, the CEO and founder of High Profile Club, has developed a system to teach you how to write a winning bio. The BANEC® system increases your chances of getting selected by the journalist so you can be featured in the article the journalist is writing. Watch the video below to understand how you create a winning bio.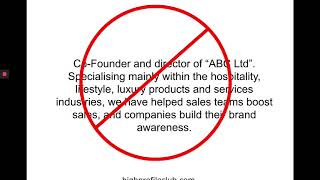 If you have questions or wish to send us ideas to add to the platform, please click/touch here.
---
---